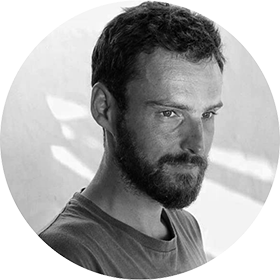 FRÉDÉRIC HENRIQUES

VIDEOGRAPHY | PHOTOGRAPHY | MOTION DESIGN

FREDERIC.HENRIQUES@GMAIL.COM
FRANCE (+33) 0767794435
BIO.
I am Frederic Henriques, a filmmaker & motion designer born and raised in France with Portuguese parents, a double cultural heritage that shaped my taste to look at things from different perspectives.
In 2007 after getting my master's degree in Art and Design, I decided to come find my own way in China where I lived for 10 years located in Shanghai and Beijing but roaming Asia where projects took me. I have worked for various brands on commercial projects such as Louis Vuitton, Cartier, Volkswagen, China Mobile as well as non profits on short and long form documentaries like Greenpeace, Le Forum vie Mobile, Lianzhoufoto festival and AFD French Agency for Developpement.
I can naturally operate both as a team of one as well as being part of a team of several talents according to the scale and requirements of projects. My scope of work ranges from video production to postproduction, I can work as a director, camera operator, editor and/or motion designer. I am process-driven and I always aim at developing step by step with clients creative solutions adapted to their needs.
I am a list-maker. I love traveling and connecting with people. I speak Mandarin. I am passionate and always keen on improving my skills to push my limits further.
I believe that well crafted stories can engage the viewer and raise awareness for local and global issues as well as convey the core values of a brand identity. I also believe that well designed stories are a powerful tool to connect to our greater human potential and rethink our relationship to the world.
I am currently seeking new collaboration opportunities.
www.industriacriativa.pt/frederic-henriques